"This is a sponsored post written by me on behalf of Tyson Foods, Inc. All opinions are entirely my own."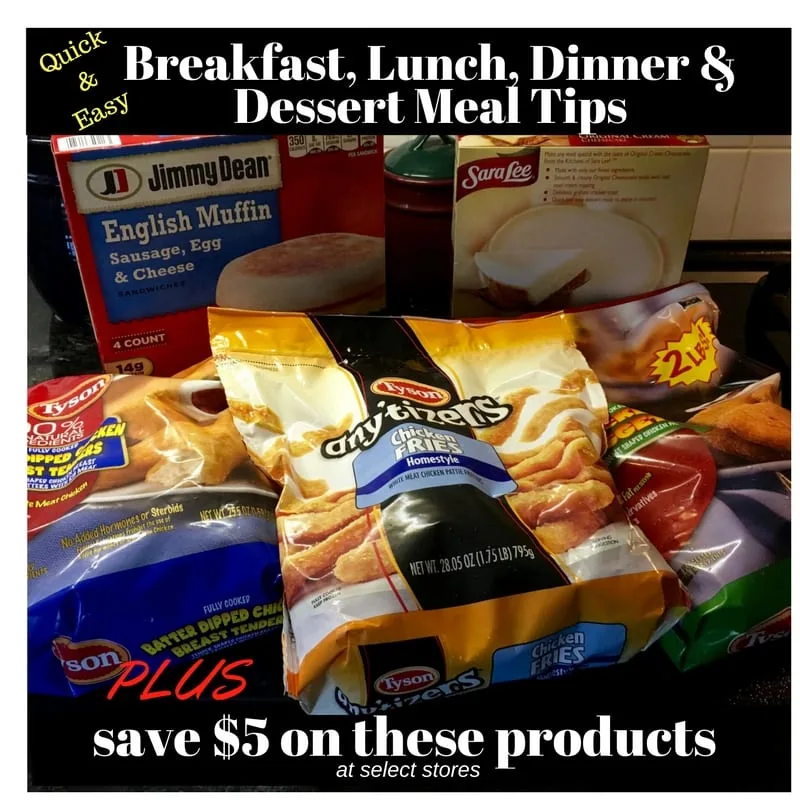 Quick and Easy Meal Tips plus save $5 Instantly on a $20 purchase!!
Meal times are always difficult for me when working full time and taking care of a household of 6! Tyson®, Jimmy Dean®and Sara Lee®are brands I have always trusted and I am happy to share with my readers some of my quick meals using some of their products.
As always, I try to help my readers save. I am sharing these quick meals with a savings promotion. Starting 9/9 -9/15, at your local Stop and Shop, Giant Carlisle and Giant Landover you can buy $20 of participating Tyson frozen fully cooked chicken, Jimmy Dean frozen breakfast and Sara Lee frozen dessert items and save $5 off instantly!
You can see the ad scans for your stores here:
Breakfast in minutes!
Everyone in our house is running to school or work in the am so a quick breakfast is a must! I like both the Jimmy Dean sausage, egg and cheese croissant and the English muffin version. Both are ready in less than 3 minutes.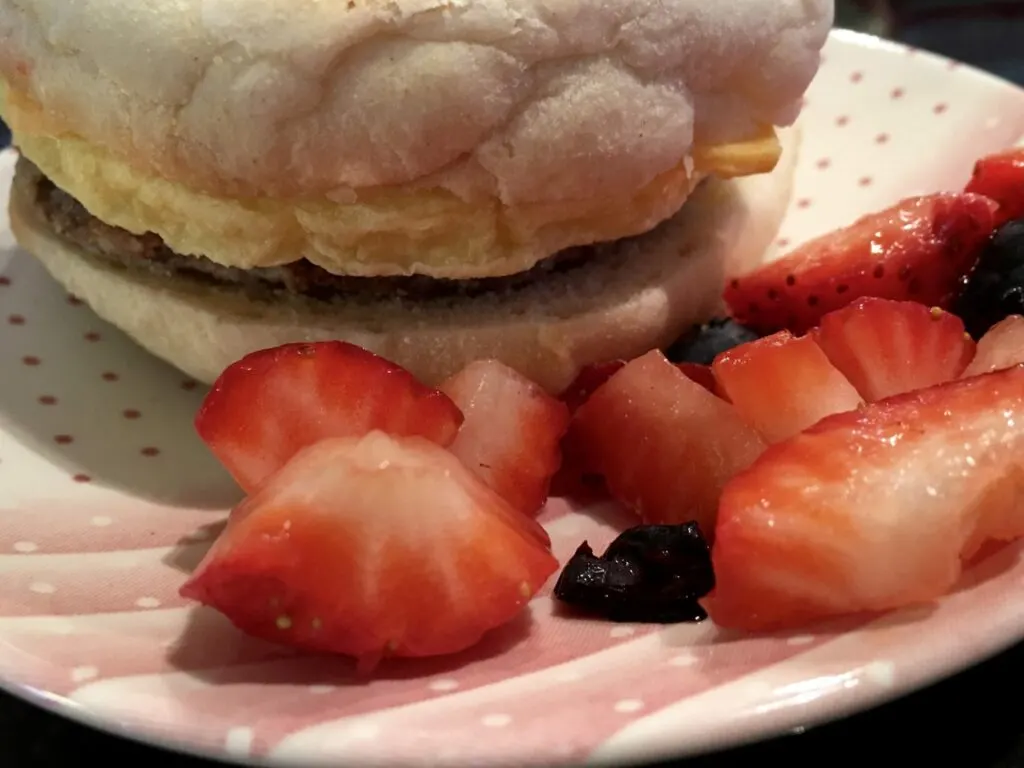 Try both the croissant version and English muffin and see which one will become your household staple!
Jimmy Dean breakfast sandwiches are:
A complete and satisfying breakfast in 3 minutes or less.
Jimmy Dean signature taste & quality from America's favorite sausage brand.
Made with real ingredients – eggs, sausage and cheese.
Lunch with a Crunch!
Try this tasty and crunchy #BuffaloChicken Salad. I threw this salad together in minutes using Tyson batter dipped chicken breast tenders. My favorite ingredients to add are:
iceberg lettuce
tomatoes
snow peas
crumbled blue cheese
green peppers
Tyson chicken drizzled with buffalo hot sauce ( you can use nuggets, tenders, strips)
chunky blue cheese dressing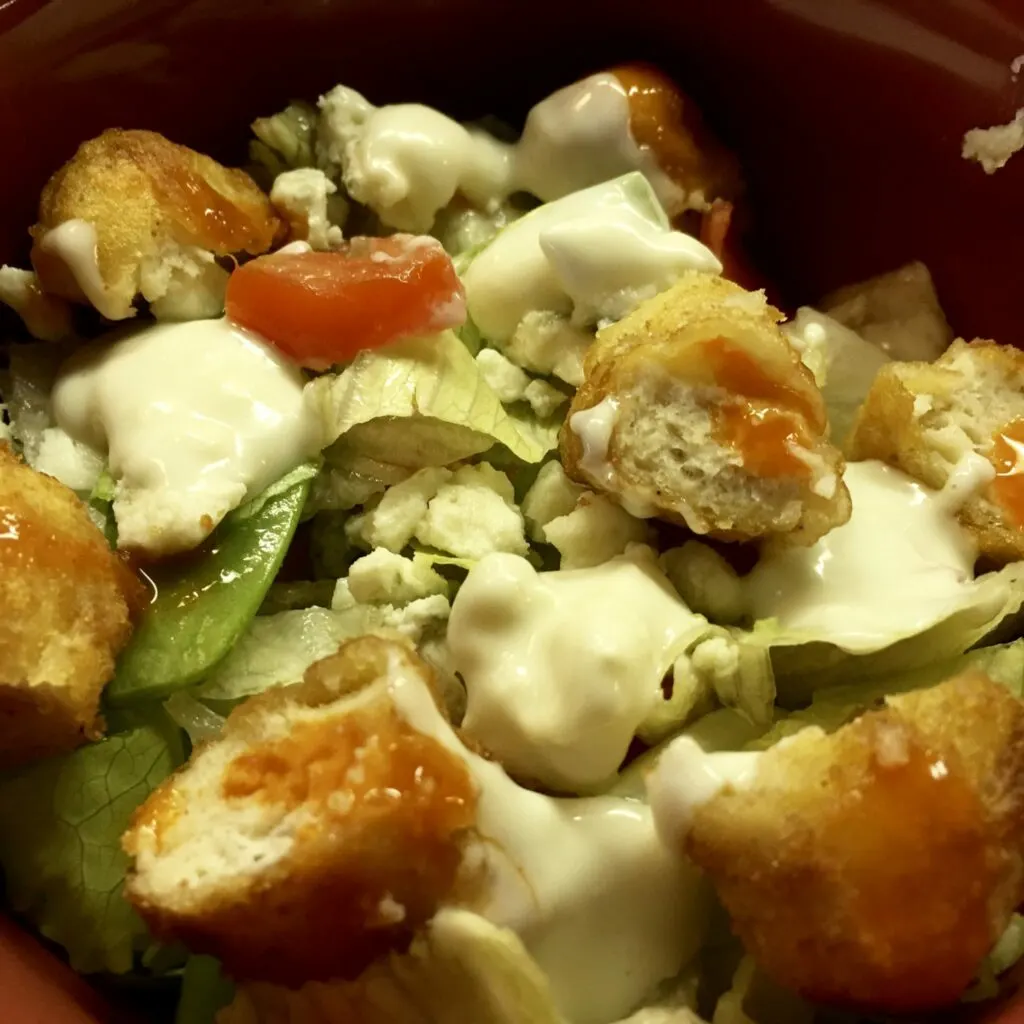 Each of the Tyson products have different great qualities so take advantage of this offer to try each one and save $5 instantly!
Tyson frozen fully cooked chicken nuggets
100% all natural ingredients
Made with white meat chicken
Chicken raised with no added hormones or steroids
Tyson frozen fully cooked chicken strips
Made with white meat chicken
100% all natural ingredients
Chicken raised with no added hormones or steroids
Tyson Any'tizers® snacks
High quality, 100% white meat chicken
Excellent source of protein
Full of flavor
Perfect Summer Dinner
This summer has been a hot one and many of us do not feel like whipping up a huge dinner when getting home. We love making burgers on my husband's charcoal grill and French fries can get quite boring. We have recently been buying the Tyson chicken fries that are so tasty. They are seasoned just right and are ready in 15 minutes. I like to eat them with a ranch dip or ketchup. If you haven't tried them, you don't realize what you are missing!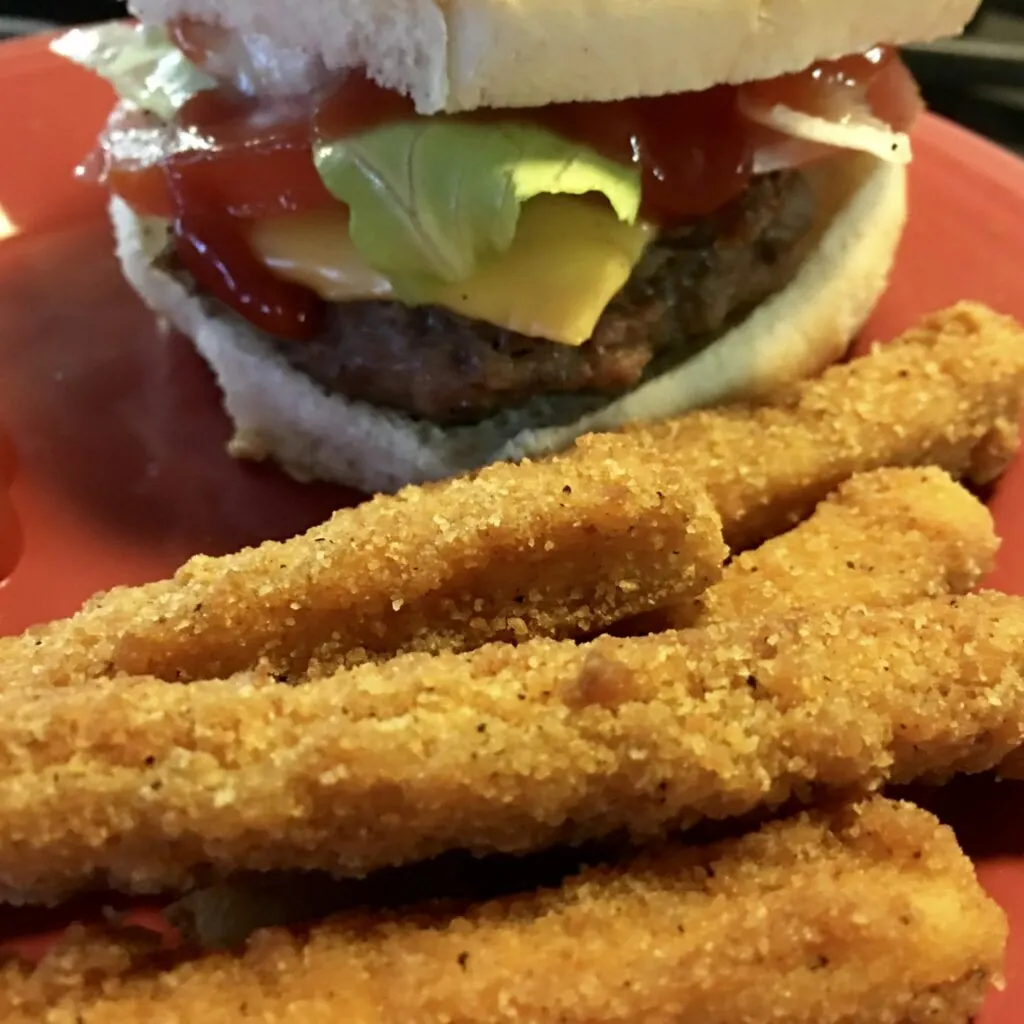 Dessert
Homemade taste without the work! I love to buy the plain Sara Lee cheesecake and add strawberries and blueberries if I have them at home. And, of course, a quick squirt of whip cream tops if off perfectly. You can purchase the Sara Lee cheesecake with strawberries also if you prefer.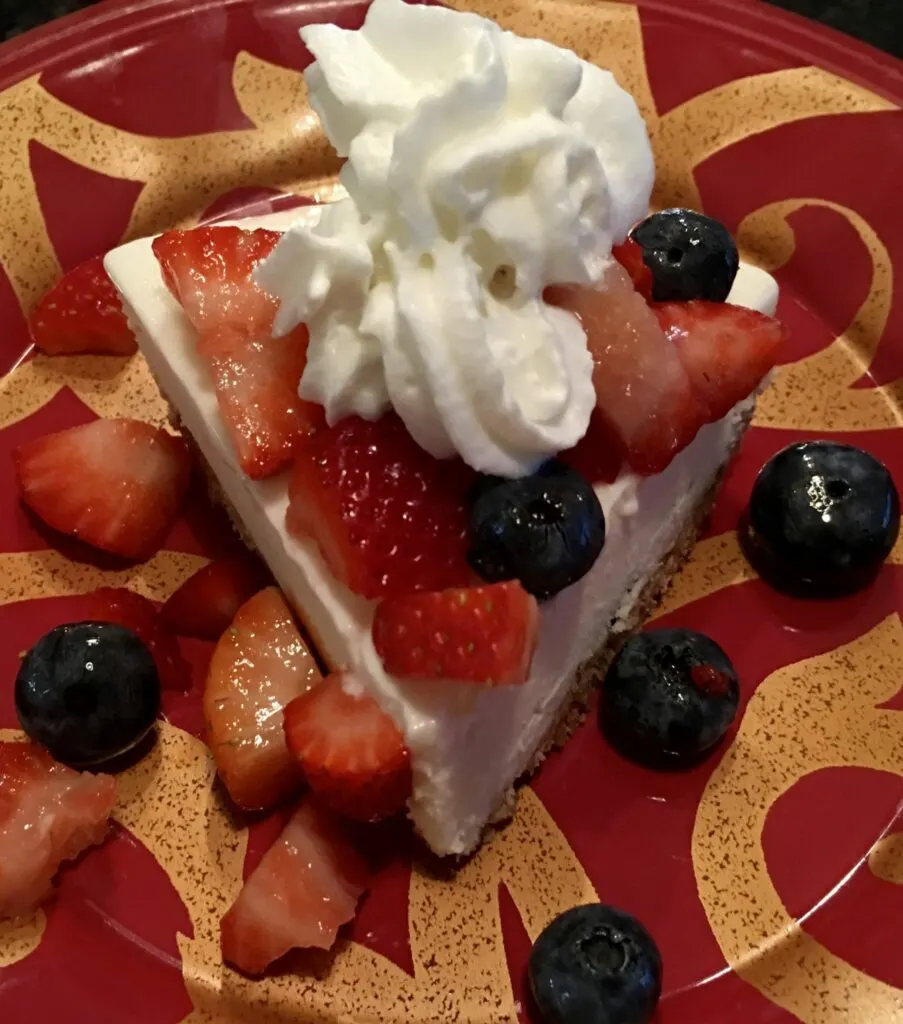 Sara Lee cheesecake is like homemade cheesecake.
Made with real cream cheese
Graham cracker crust
Trusted brand
So what are you waiting for? Are you hungry yet? Head over to your local Stop and Shop, Giant Carlisle and Giant Landover stores and make these quick and easy meals all while saving an instant $5 on a $20 purchase….that's like saving 25%!
#tysonfoods #jimmydean #saraleedesserts
.
Topic: Quick and Easy Meal Tips