Check out our new page where the weekly ad will be posted below
View this weeks ad–>Tops Sale Ad Scan preview for week starting Sunday 2/18.
This ad is for the Buffalo and surrounding areas. Please note that sales and promotions vary by region. My region receives gas point promotions where others will get an instant savings or OYNO offer. Please check your local store for details.
Hope this helps you get a jump start on your coupons and grocery list this week!!
Once I complete this weeks match-ups, they can be seen here–> Tops Matchups, Coupons & Deals
Don't forget to check out the Tops Main Deal Page with unadvertised deals and share a deal to enter our weekly Tops $10 gift card giveaway here–>Tops Unadvertised & Extended Matchups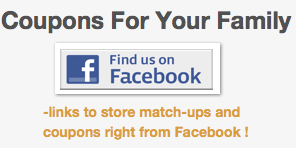 CVS Match-ups | Dollar General Match-ups | Drugstore Freebies Match-ups | Family Dollar Match-ups | Food Lion Match-ups | Giant Match-ups | Giant Eagle Match-ups | Kinney Drugs Match-ups | Kmart Match-ups | Kroger Match-ups | Organic Deals | Price Chopper Match-ups | Publix Match-ups | Rite Aid Match-ups | Save A Lot Match-ups | Target Match-ups | Tops Match-ups | Walgreen's Match-ups | Walmart Match-ups | Wegmans Match-ups