Who wants this fun looking Chow Crown Game?!!!
Chow Crown is the new Hasbro Game with a musical crown-spinning, chow-chompin' game and its on the Top Wanted Toys list this year! All you have to do is put on the crown then load the dangling forks with various food. Food is not included of course. The crown will spin and play music — and the challenge begins! In the Chow Crown game, players try to bite off the food without using their hands, and aim to eat them all before the music stops. Want more of a challenge? Switch from the long game mode to the shorter game mode. The player who eats the most food wins. Who will be crowned chow champ?

Chow Crown Game Contents & Details:
Includes electronic crown base, crown front, crown back, arm holder, 3 jewels, 6 crown arms, 6 fork arms, 6 plastic forks, and game guide.
Ages 8 and up
For 2 or more players.
Adult Assembly and Supervision Required.
Food Not Included. Additional purchase required.
Requires 3 x 1.5V AA alkaline batteries. (not included)
Prices on this new Hasbro game:
Walmart, Amazon and Target are within pennies of each other. Amazon prices change by the minute so I can't list them but Amazon was $14.88 at the time of this post. I also listed Best Buy and Kmart in case you have points to use at those stores 🙂
&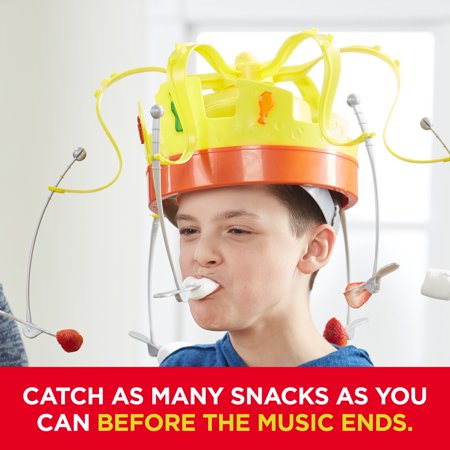 WALMART – $14.88 ChowCrown Game Kids Electronic Spinning Crown Game, Ages 8 and Up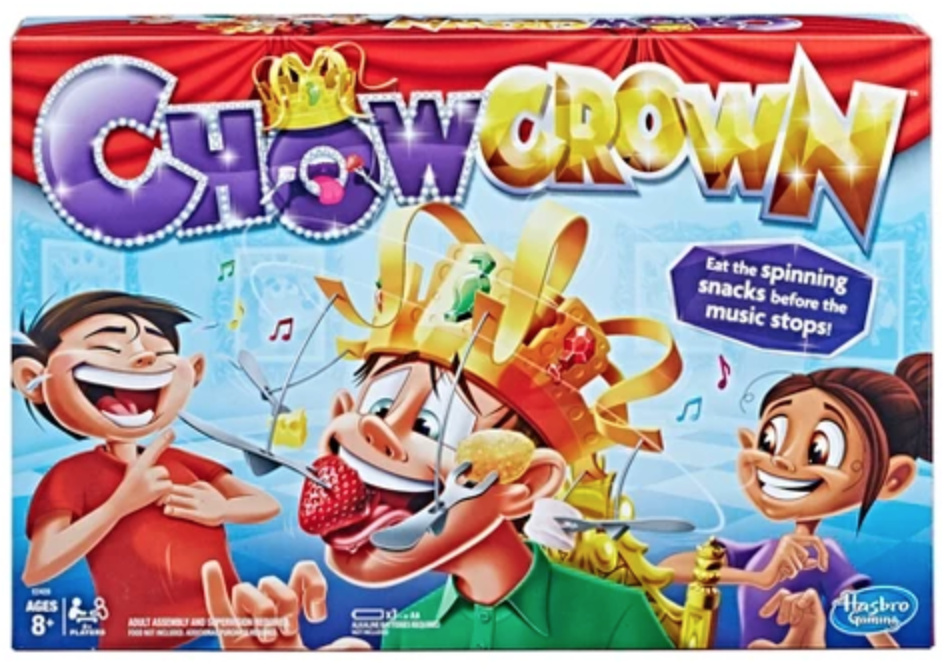 TARGET $14.89 ChowCrown Game by Hasbro

AMAZON–SEE TODAYS PRICE— ChowCrown Game Kids Electronic Spinning Crown Snacks Food Kids & Family

AMAZON– SEE TODAYS PRICE— ChowCrown Game, Kids Electronic Spinning Crown Food Family Game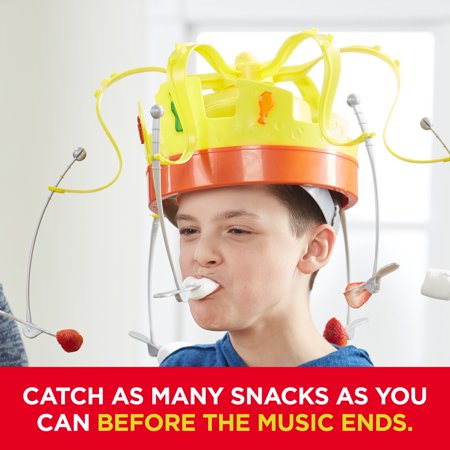 BEST BUY $16.99— Hasbro – ChowCrown Game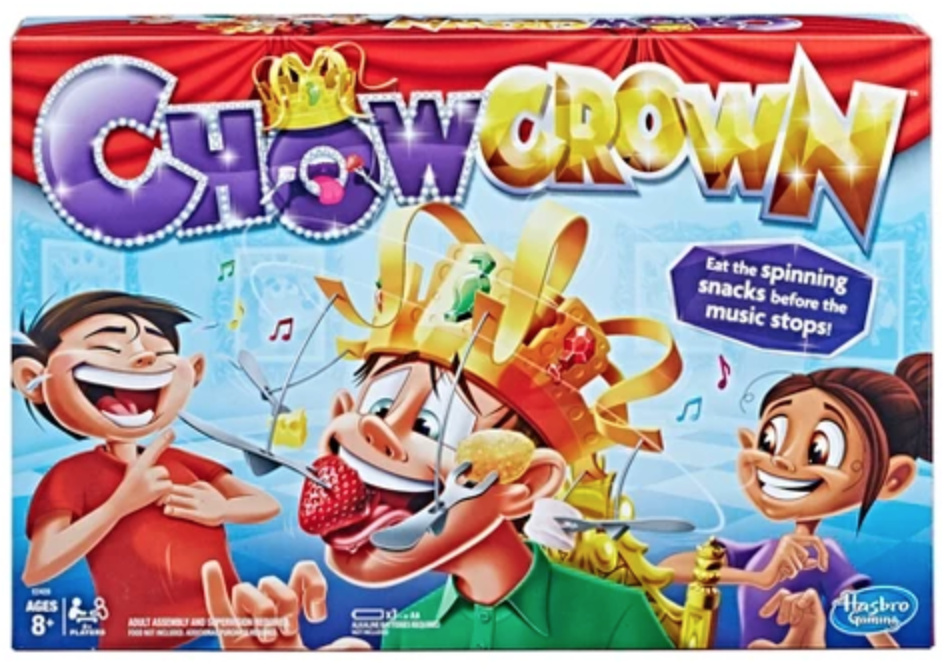 KMART- $16.99 Hasbro ChowCrown game

This would be a fun game for our family! How about yours? Will this be on your list to buy this holiday season?
How much easier can it be to save everyday?
Join our Facebook Groups to see more deals like these:
Couponing to Cut Your Grocery Bill
Couponing at Tops Markets
Couponing at Wegmans
Couponing at Save A Lot
Couponing the Dollar Stores
Couponing at Dollar Tree
Couponing at CVS, Walgreens and RiteAid
Couponing at Walmart, Target and Kmart
Sears and Kmart Steals & Deals
Printable CouponsForFree FB Group
Coupons.com Facebook Group
Freebies, Cheap Deals, Giveaways and Sweeps
Hot Online Deals