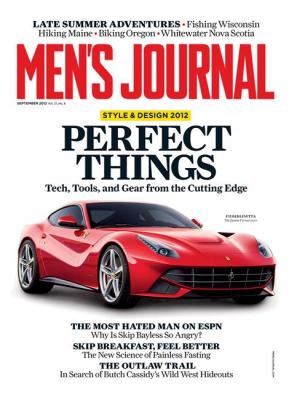 Magazine Deal of the Day : A one year subscription of 12 issues of Men's Journal is available for only $3.99!!

Enter Coupon Code FAMILY During Checkout = $3.99!!
About :
Men's Journal is written for active men who are interested in sports, travel, fitness, and adventure, offering practical, informative articles on how to spend quality leisure time. It's an essential guide for the best travel destinations, hi tech gear, and overall health. Every issue is an adventure that inspires the mind and challenges the body.

Go here to get your Men's Journal Magazines – Deal of the Day Offer
–> Men's Journal Magazine only $3.99 with coupon code FAMILY!!