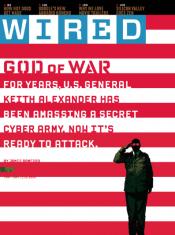 Here is one of todays Magazine Deal of the Day :
A one year subscription of 12 issues of Wired is available for only $4.99!!

Enter Coupon Code 8063 During Checkout = $4.99!!
About :
Get "Wired" into the latest technology trends. Find out how the latest trends in technology affect the world of business, entertainment, culture, and politics. Each issue covers the latest gadgets, games, software, and industry news. Make technology a part of your life with this exciting magazine subscription. Get wired in today!
Topic: Magazine Deal