---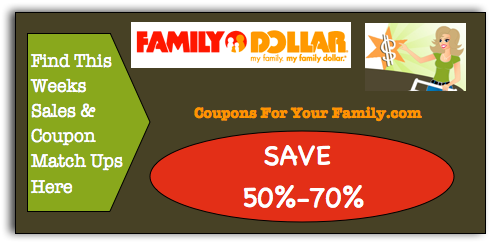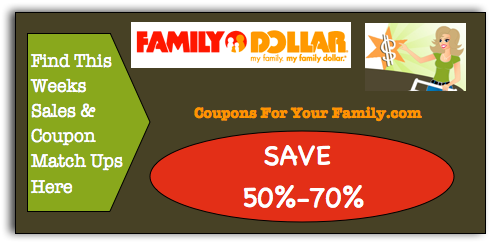 Here are the TOP Family Dollar Coupon Matchups Nov 8 – 27
** to view the entire list of this weeks matchups head over to see the new Family Dollar Coupon Matchups page.
We are now using a new coupon matchup program to help make your sales and coupon shopping even easier! This system will allow you to see all the items on sale and check of the items you want plus be able to add custom items on your list!
If you are new here, check out the Coupon Abbreviation page to become familiar with Coupon Lingo and our How To Save Money Using Coupons pageDon't forget to check Coupons.com, SmartSource,  RedPlum, Hopster.com, and Common Kindness, Shopmium, and Checkout51 for new coupons that came out after these coupon matchups were completed.
Download the Free Favado Mobile App to get all of these matchups in your phone here–> Best Grocery List and Coupon Mobile App . The app will allow you to see all your favorite store sales whether they have a coupon or not, and let you choose the items you need PLUS show the same coupon matchups you see on our site!!

The app also includes other National and Regional Deals that we do not cover but you can choose the 10 you would like to have as your Favorites

Hence–the perfect Grocery List right on your Smart phone that will allow you to save 50-70% off!! 
B1G1
All Scrubbing Bubbles Products – Buy 2 Get 1 Free
Must buy three to receive discount. Equal or lesser value.
$0.50/1 Scrubbing Bubbles Disinfectant Bathroom Cleaner Product – 10-16-16 SS (exp. 12/16/16)
$1.00/1 Scrubbing Bubbles Toilet Cleaning Product – 10-16-16 SS (exp. 12/16/16)
Prices vary per store. Buy 3; Use (3) $1.00/1 Coupon
Cookies, Snacks & Candy
Oreo Cookies, 18.2 – 19.1 oz – $1.00/1 with Smart Coupon
Prices vary per store. Buy 1; Use $1.00/1 Smart Coupon
Ritz Crackers, 8.1 – 13.7 oz – $1.00/2 with Smart Coupon
Must buy two to receive Smart Coupon discount.
Prices vary per store. Buy 2; Use $1.00/2 Smart Coupon
Personal Care
Family Dollar Triple Blade Disposable Razors, 4 ct – $1.00/1 with Smart Coupon
Prices vary per store. Buy 1; Use $1.00/1 Smart Coupon
Garnier Fructis Fortifying Shampoo or Conditioner, 13 oz – $1.00/1 with Smart Coupon
$1.00/1 Garnier Fructis Shampoo, Conditioner, or Treatment – 10-30-16 RP; Excludes 2.9 and 3 oz (exp. 11/26/16)
Prices vary per store. Buy 1; Use $1.00/1 Coupon
Head & Shoulder 2 in 1, 12.8 – 13.5 oz – $3.00/2 with Smart Coupon
Must buy two to receive Smart Coupon Discount
$3.00/2 Head & Shoulders Full Size Products – 10-30-16 PG; Includes 380 mL/12.8 oz or Larger Only; Excludes Treatments; Excludes Trial and Travel Size; Limit of 4 Identical Coupons Per Household Per Day (exp. 11/12/16)
Prices vary per store. Buy 2; Use $3.00/2 Coupon
Mitchum Deodorant, 2.25 oz – $0.50/1 with Smart Coupon
$1.00/1 Mitchum Deodorant – 10-9-16 SS; Excluding Twin Packs, CLinical & ets
$2.00/1 Mitchum Clinical Deodorant – 10-9-16 SS; Excluding Smart Solid
Prices vary per store. Buy 1; Use $2.00/1 Coupon
Olay Body Wash, 23.6 oz – $2.50/2 with Smart Coupon
Must buy two to receive Smart Coupon DiscountIncludes; Soap 6 Bars
Prices vary per store: Buy 2; Use $2.50/2 Smart Coupon
Old Spice Body Wash, 16 – 18 oz – $1.00/1 with Smart Coupon
Prices vary per store. Buy 1; Use $1.00/1 Coupon
Pharmacy
DayQuil & NyQuil Liquid Caps, 24 ct – $1.00/1 with Smart Coupon
Prices vary per store. Buy 1; Use $2.00/1 Coupon

Topic: Family Dollar Coupon Matchups
Recommended Posts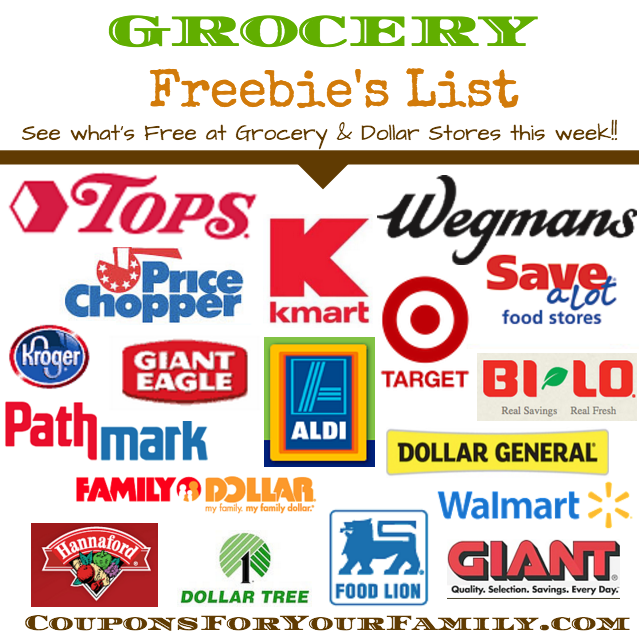 12 Nov 2018 - Couponing at Giant Eagle and Best Deals, Couponing at Wegmans and Best Deals, Deals, Dollar Tree, Free Samples & Coupons, Free/Cheap, Freebies, Grocery Freebie Weekly List, Grocery Stores, ShopRite, Stores, Target, Tops Coupon Matchups