Here are a couple of great deals in our Daily Deal Club now:
$25.99 for (3) Champion Sports Bras from Tanga
$15 Rhinestone iPhone Cover from Saveology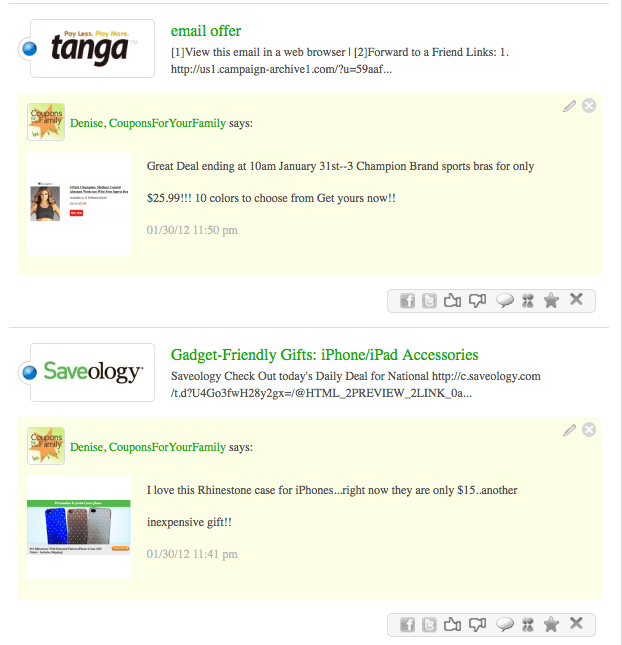 For those of you that are not using Daily Deals sites to buy things you need or want, you may be paying too much!
There are literally hundreds of Daily Deal site out there and it is hard to keep up with all the deals plus your email inbox is overflowing. We have the solution for you.
–ChoozOn.com is your personal site for deals.
-Have all you Daily Deal emails come into the Chooz On site rather than your regular email. Or for example all the Target deals into your email at ChoozOn.
-They do all the work for you…just personalize your account with your likes and deals are auto sent to you…
And we know have a Daily Deal Club on ChoozOn where the group has Daily Deals going into it and I will be highlighting some of the best deals for the day.
-You can also submit deals you would like me to highlight and it becomes one big group of deal buyers finding the best deals on the web!!
To get the best of Daily Deal shopping without all the work….Make sure to join our club for free–> Coupons For Your Family Daily Deals Club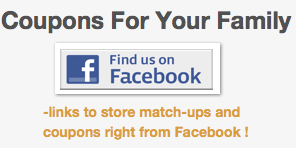 CVS Match-ups | Dollar General Match-ups | Drugstore Freebies Match-ups | Family Dollar Match-ups | Food Lion Match-ups | Giant Match-ups | Giant Eagle Match-ups | Kinney Drugs Match-ups | Kmart Match-ups | Kroger Match-ups | Organic Deals | Price Chopper Match-ups | Publix Match-ups | Rite Aid Match-ups | Save A Lot Match-ups | Target Match-ups | Tops Match-ups | Walgreen's Match-ups | Walmart Match-ups | Wegmans Match-ups