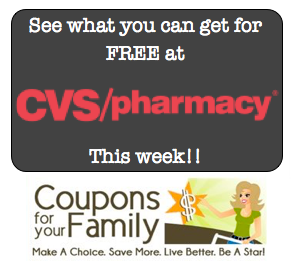 Check out this week CVS Freebies Sept 27 – Oct 3
The easiest way to save money on your grocery and household budget is to fill in your weekly shopping trips with items that you can get free matching store sales and coupons!
Add the items below to your Favado Grocery List so you know what coupons to print or clip and you will always have your list in your Smartphone or to use on our site!!
We will try to publish new CVS Freebie items as they become available!
Make sure to check out the full list of CVS Coupon Matchups here
[favado_my_list]
Get $5.00 ECB wyb 1 First Degree Burn Cream, Limit 1
First Degree Burn Cream, 0.75 oz
$5.00
$5.00
Buy 1; Includes ExtraCare savings
Click here to see all of our CVS Deal Posts!!
If you like these deals, make sure to join our Cut Your Grocery Bill In Half Facebook Group here!
Topic: CVS