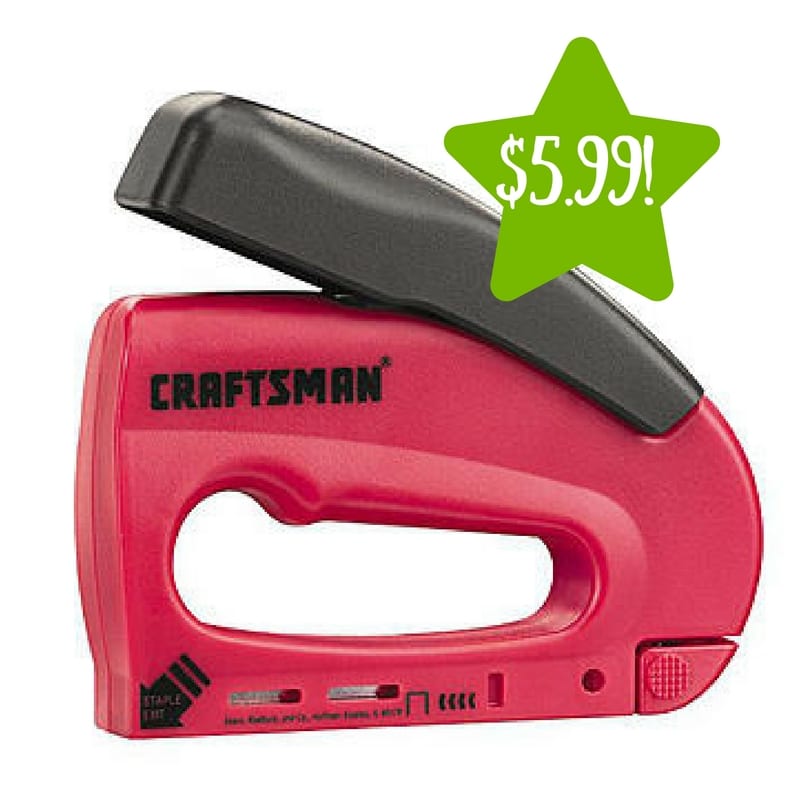 Check out the newest deal on a Craftsman Forward Action Light Duty Stapler at Sears !
How to get the best values and deals at Sears:
Become a Shop Your Way member here and choose me as your personal shopper. As your personal shopper I can help you find gifts, deals, share exclusive promotions, send you weekly coupons AND you can contact me directly through text and emails to help you shop!! Plus you'll get 3 months of FREE SYWR Max Shipping if you are a new Shop Your Way member!
Using your Shop Your Way Rewards Card: If shopping online make sure your member number is in your order. Must be scanned to get most deals/rewards at Sears In store. Every 1,000 points is worth $1.00. These are easy to redeem – when you are checking out just say you'd like to pay with the rewards you have on your card. You do not have to use your points if you want to save them up
Wow! Right now Sears has this great Craftsman Forward Action Light Duty Stapler for only $5.99! This stapler would make a wonderful addition to any tool collection. Please keep in mind that it is available for in-store pickup only!
This Craftsman forward action light duty stapler comes with a one-year general warranty and is part of the family of quality tools and accessories that carry the Craftsman name because it's made to last. You don't need brute strength to make this work because of its clever design that makes it a snap to fire. A window lets you see when staples are running low and when it's time to reload.
Enjoy the power and ease of using this forward action light duty stapler
The staple chamber moves aside with ease for quick loading
Use this stapler for everything from putting up Christmas lights to upholstering furniture and everything in between
A window lets you know when it's time to reload staples
A forward position handle makes this stapler easy to use even if your hands are not strong
Comes with a one-year general warranty

Check out the rest of our Sears Deals here