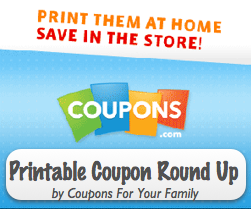 Did you miss yesterday's newest Printable Coupons from Coupons.com that we posted?
Well here's your chance to get them all in one place!
Most printable coupons go pretty quick so be sure to print them while you can. Remember, you should be able to hit the back button on your browser and print 2 coupons!!
Make sure to check all the latest printable coupons here