This is a Sponsored post written by me on behalf of No nonsense for SocialSpark. All opinions are 100% mine.
I have a very plain type of fashion style! I am not big on tons of color or pattern. I tend to wear some type of black or brown because I always want some part of my clothing to match my shoes. And of course, this also ties into my budget. I choose solid color pieces in black/brown for skirts or pants and then mix and match tops in different styles and colors for both business, dressy and casual. This way I can dress many different ways. look professional and fun and still not spend hundreds of dollars!
In Buffalo it is very cold in the winter. I can still dress professionally and fashionably with my staple black skirt, boots and No nonsense tights AND stay warm!
While at the same time, these pieces can be mixed with various type of tops and accessories to make your outfit fit your need.
Here are a few ideas: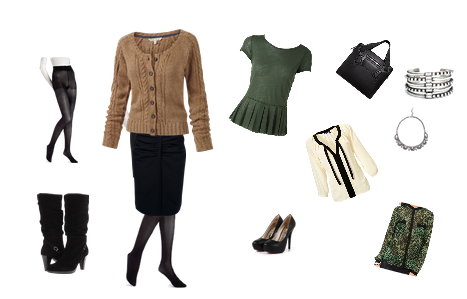 You can easily and inexpensively add color to your outfit with The new No nonsense tights and leggings if you prefer more color. I own about 10 pair of the Black so I need to learn to love color! No nonsense is ensuring that all women can experience "style made easy" with all they have to offer.
Finding stylish tights and leggings has never been easier with No nonsense products being sold in food & drug as well as mass retail stores. Get your look for less! Many times Rite Aid and CVS have No nonsense in an ECB or +UP deal so you can make sure to  get them while on slae. Target and Walmart also sell them inexpensively.
No nonsense enables women to update and change out any look with simply adding some stylish, colorful and affordable leg-wear. Like lipstick, tights can be a great statement piece to lift your mood and extend your wardrobe.
No nonsense has recently partnered with Jill Martin, a practical Fashion Expert to show women like me how to dress with color! Reading her color and fashion advice, I know I could get out of the Black/Brown slump! Jill is already known for her Fashion advice and now adding the low cost of No nonsense tights or leggings matched with her practical fashion advice on color, I could have a whole new fashion look very inexpensively!
Just follow No nonsense on Facebook and  @benononsense on Twitter to keep up with Jill's advice on color and No nonsense and you will become a Color Fashionista in no time.
New Fashion, New Colors, and Inexpensive! Perfect for me…how about you?