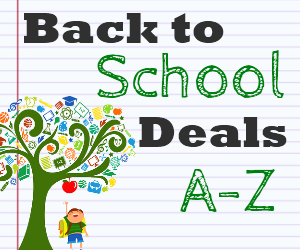 Only 3 days left to shopr these deals!
We have a special group of bloggers that have teamed up to cover all the greatest deals out there so you can save the most:)
We will be bring you all of the Back To School Deals for: Albertsons Northwest, CVS, Dollar General, Family Dollar, Kmart, Kroger, Office Depot, OfficeMax, Rite Aid, Staples, Target, Walgreen's and Walmart this year!
A Special Thanks to A Few Shortcuts for this years Target Back to School Deals.
There are currently no items in this list.
Check out more Back To School Deals here–> Back To School Deals
Shop Target Online deals right from home here
______________________________________________________________________
Back To School Deals from Amazon