Check out todays Vera Bradley Coupons and Deals!
A Laptop bag for only $49.99 –normally $84!!
I have this same laptop bag in the pattern Day and Night and absolutely love it! It is very durable, holds more than it looks and is easy to clean!!
I think I used my American Express points when I purchased mine but I know it was approximately $95 when I bought mine so $49 is s great deal!
Here are the colors available: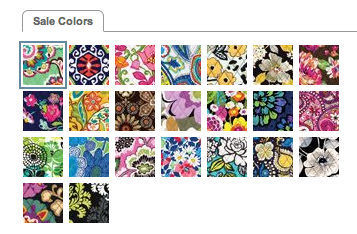 Make sure to get yours now while it is only $49.99– Vera Bradley Coupons and Deals
Topic: Vera Bradley Coupons and Deals