---
Couponing at Tops Markets and Best Deals / Grocery Stores / Stores
Here are this week Tops Coupon Matchups!

We are using a new matchup system and now every sales item will be listed in matchup even if there is not a coupon to allow for you to make a complete shopping list of sale items! The system will automatically cross of printables that are unavailable and insert coupons that expire!
I would love your feedback on the new format
These Tops deals are based on the Buffalo ad.
-Coupons are doubled up to $.99
-Tops does not accept internet coupons with the word FREE
– Make sure to check out Tops NEW coupon policy here.
To see the full list of deals head over to the Tops Coupon Matchup page:
Earn an extra 200 Gas Points ($0.20 per gallon value) for every 6 participating products
Hi-C Fruit Drink 10 Pack, 67.5 fl oz – $2.00
Includes: Assorted Varieties
Out-of-Pocket Price: $2.00
Final Price: $1.00
each wyb 6, after Bonus Gas Points
Nabisco Chips Ahoy! Cookies, 9.5 – 14 oz – $2.50
Includes: Selected Varieties
Out-of-Pocket Price: $1.75
Final Price: $0.75
each wyb 6, use (3) $.75/2 coupons, after Bonus Gas Points
Snapple Teas, 64 fl oz – $2.00
Includes: Selected Varieties
Out-of-Pocket Price: $2.00
Final Price: $1.00
each wyb 6, after Bonus Gas Points
For every combination of 10 participating produce items, instantly receive an additional participating produce item FREE
POM Wonderful 100% Pomegranate Juice, 8 fl oz – $1.00
Final Price: Free
Save an extra $3 instantly wyb 8 participating items
Campbell's Go Soups, 14 fl oz – $2.00
Includes: Selected Varieties
Final Price: $0.63
each wyb 8, use (8) $1/1 coupon (need 4 computers), after $3 Instant Savings
Campbell's Skillet Sauce, 9 fl oz – $2.00
Includes: All Varieties
Final Price: $0.63
each wyb 8, use (8) $1/1 coupon (need 4 computers), after $3 Instant Savings
Hatfield Boneless Ham Steak, 8 oz – $2.00
Includes: Assorted Varieties
Final Price: Free
if Bourbon BBQ included in sale
Condiments, Spice & Baking
Hungry Jack Pancake Mix, 7 oz – $1.00
Includes: Selected Varieties
Final Price: Free
Smucker's Grape Jelly or Jam, 32 oz – $2.00
Final Price: $1.00
Oscar Mayer Basic Lunchables, 3.1 – 4.4 oz – $1.00
Final Price: Free
if Jr Lunchables included in sale
Wisk Laundry Detergent, 50 fl oz or 26 – 32 loads – $3.99
Final Price: $1.99
Ban Anti-Perspirant Deodorant, 2.5 – 2.8 oz – $2.00
Includes: Selected Varieties
$0.40/1 Ban Product, Any 1.5 Oz. Or Larger – 08-04-13 SS – (exp. 09/15/13)
$0.75/1 Ban Solid, Any – 08-04-13 SS – (exp. 09/15/13)
$1.00/2 Ban Solid, Any – 08-04-13 SS – (exp. 09/15/13)
Final Price: $0.50

Tops Weekly Ad Scan
Tops Click To Card Coupons
Other Tops Store Coupons 
Aldi Weekly Sales| CVS Coupons | Dollar General Coupons |  Dollar Tree| Family Dollar Coupons | Food Lion Coupons  | Giant Coupons  | Giant Eagle Match-ups | Kinney Drugs Coupons  | Kmart Coupons | Kroger Coupons  | Martins Coupons |Meijer Coupons | Organic Coupons | Pathmark Coupons | Price Chopper Coupons  | Publix Coupons  | Rite Aid Coupons | Save A Lot Coupons  |Shop and Save Coupons  | Shop For Free List | ShopRite Coupons  |Target  Coupons  | Tops Coupon | Walgreens Coupons  | Walmart Coupons  | Wegmans Coupons 
Topic: Top Coupons Matchups
Recommended Posts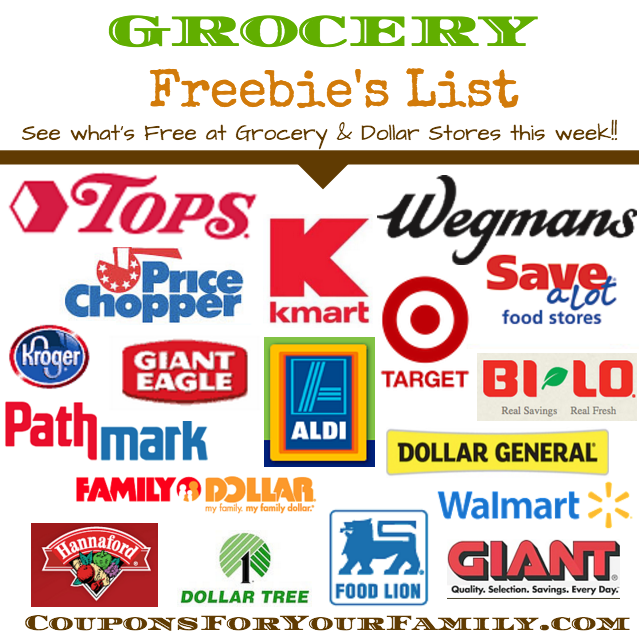 20 May 2018 - Couponing at Giant Eagle and Best Deals, Couponing at Tops Markets and Best Deals, Couponing at Wegmans and Best Deals, Deals, Dollar Tree, Free Samples & Coupons, Free/Cheap, Freebies, Grocery Freebie Weekly List, Grocery Stores, ShopRite, Stores, Target