---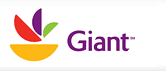 Here are this weeks TOP Giant Coupon Matchups!
** to view the entire list of this weeks matchups head over to see the new Giant Coupon Matchup page.
We are now using a new coupon matchup program to help make your sales and coupon shopping even easier!
This system will allow you to see all the items on sale and check of the items you want plus be able to add custom items on your list!
If you are new here, check out the Coupon Abbreviation page to become familiar with Coupon Lingo and our How To Save Money Using Coupons page
Don't forget to check Coupons.com, SmartSource, CouponNetwork, and RedPlum for new coupons that came out after I did these matchups!
Here are a few facts regarding Giant Food Stores:
-Giant Stores are located in Delaware, Maryland, Virginia, and Washington DC
-To find a location near you check out the locator here on Giant Foods website.
-Sign up for a My Giant Card to earn Gas Points, get special promotions, A+ School Rewards Cash Back, Checkout coupons and more.
–Giant Coupon Policy can be read here. Giant doubles manufacturer coupons up to $.99, only 4 identical coupons will double in one transaction, the 5th coupon would be at face value.
Here are just the highlights for this week. Visit the Giant Coupon Matchups page for the rest of this weeks deals
Buy $25 in participating Items, Get $7 OFF Instantly
Fruttare Bars, 10.8 – 12 oz – $3.00
$1.00/1 Fruttare, Any Multi-Pack – Coupons.com
$1.00/1 Fruttare Multipack – 07-28-13 RP – (exp. 08/25/13)
$3.00/3 Breyers, Klondike, Magnum, Popsicle, Fruttare or Good Humor ice cream products (Excludes single serve sizes and Popsicle 6 – 8 ct) – 07-28-13 RP – (exp. 08/25/13)
Final Price: $1.22
Buy 4 participating items, Get $3 OFF Instantly
Pantene Shampoo or Conditioner, 12 oz – $3.50
Final Price: $1.00
Buy 5 participating items, Get $4 OFF Instantly
Neosporin, 0.26 – 0.5 oz – $3.99
Final Price: $1.19
Stayfree Pads, 14 – 48 ct – $2.50
Final Price: $0.70
Buy 7 participating items, Get $4 OFF Instantly
Kellogg's Rice Krispies, 12 oz – $2.00
Final Price: $0.86
GIANT Whole Chicken, per lb – $0.99
Condiments, Spice & Baking
Duncan Hines Brownie Mix, 19.27 – 19.95 oz – $1.50
Final Price: $0.80
Edge Shave Gel, 6 – 8.4 oz – $2.00
Out-of-Pocket Price: $1.00
Final Price: $0.50

Print your coupons right here without leaving the page! Just scroll through the coupons:
Aldi Weekly Sales
| 
CVS Coupons 
|
Dollar General Coupons
 |  
Dollar Tree
|
Family Dollar Coupons
 |
Food Lion Coupons
 |
Giant Coupon
 |
Giant Eagle Match-ups
|
Kinney Drugs Coupons
 |
Kmart Coupons
 |
Kroger Coupons
 |
Martins Coupons
|
Meijer Coupons
| 
Organic Coupons
 | 
Pathmark Coupons
| 
Price Chopper Coupons  
|
Publix Coupons  
|
Rite Aid Coupons
 |
Save A Lot Coupons
 |
Shop and Save Coupons
 |
 Shop For Free List
|
ShopRite Coupons
 |
Target  Coupons  
|
Tops Coupons
 |
Walgreens Coupons
 |
Walmart Coupons
 |
Wegmans Coupons 
Topic: Giant Coupon