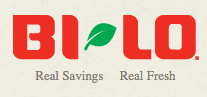 Here are this weeks BiLo Coupon Matchups!
Special thanks to Time2Save Workshops for providing these BiLo Coupon match-ups.
Bi-Lo now uses eCoupons and Fuelperks. Go to the Bi-Lo site and sign in with your Bonuscard (you must be signed in to see this). You'll be able to load e-Coupons onto your card, as well as see how you're doing with FuelPerks.
Also, Bi-Lo now accepts competitor coupons in addition to manufacturer coupons – see their new policy HERE
Get printable coupons below:

Aldi Weekly Sales| CVS Coupons | Dollar General Coupons |  Dollar Tree | Family Dollar Coupons | Food Lion Coupons  | Giant Coupons  | Giant Eagle Match-ups | Kinney Drugs Coupons  | Kmart Coupons | Kroger Coupons  | Martins Coupons |Meijer Coupons | Organic Coupons | Pathmark Coupons | Price Chopper Coupons  | Publix Coupons  | Rite Aid Coupons | Save A Lot Coupons  |Shop and Save Coupons  | Shop For Free List | ShopRite Coupons  |Target  Coupons  | Tops Coupons  | Walgreens Coupons  | Walmart Coupons  | Wegmans Coupons 
Topic: BiLo Coupon
Make sure to sign up for our Daily Newsletter here so you never miss a deal!
{ 0 comments }