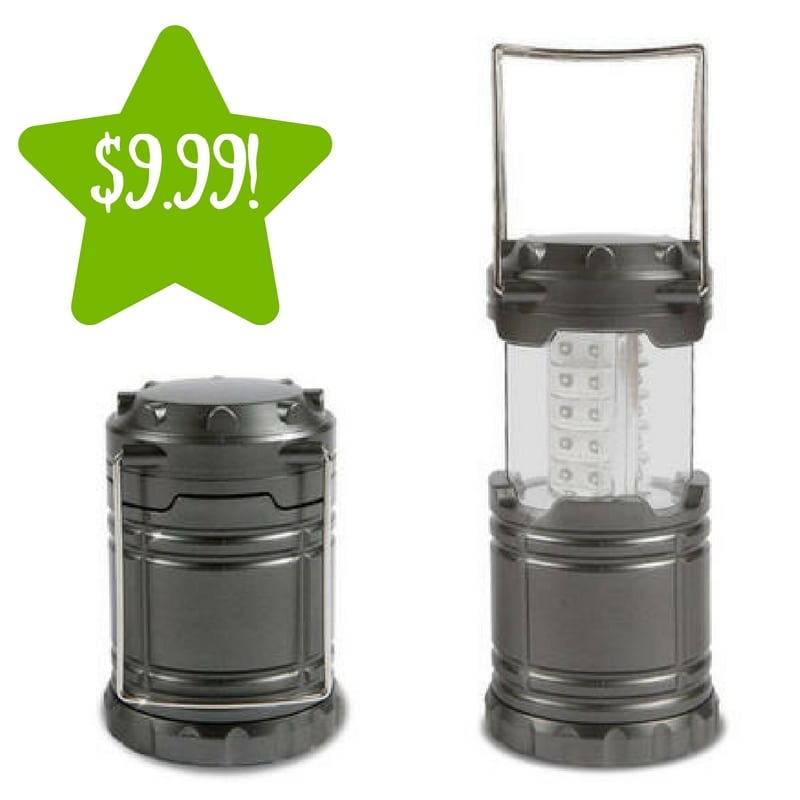 National Stores / Online Deals / Sears / Shop Your Way Rewards / Stores
Check out the newest deal on a Tac Hawk X1000 LED Tactical Lantern at Sears!
How to get the best values and deals at Sears:
Become a Shop Your Way member here and choose me as your personal shopper. As your personal shopper I can help you find gifts, deals, share exclusive promotions, send you weekly coupons AND you can contact me directly through text and emails to help you shop!! Plus you'll get 3 months of FREE SYWR Max Shipping if you are a new Shop Your Way member!
Using your Shop Your Way Rewards Card: If shopping online make sure your member number is in your order. Must be scanned to get most deals/rewards at Sears In store. Every 1,000 points is worth $1.00. These are easy to redeem – when you are checking out just say you'd like to pay with the rewards you have on your card. You do not have to use your points if you want to save them up
Check out this great deal! Sears has this handy Tac Hawk X1000 LED Tactical Lantern for only $9.99! This lantern is perfect for camping, hiking, emergencies, and more. Plus you can get FREE shipping on orders over $49.
Tac Hawk X1000 LED Tactical Lantern features:
This Tac Hawk X1000 lantern is 2x brighter than ordinary lanterns. It is easy to use- just slide open to adjust the brightness from dim to super bright 360 LED illumination. Magnetic base holds tight to any metal surface.Stainless steel handle and plastic cover resistant to water. Water proof. High quality LEDs make it safe, durable and energy efficient. Lasts more than 10000 hours. Great for power outages, outdoor activities, road side emergencies, and walking the dog at night. Be prepared for any situation. Requires Battery: 3 – AA batteries (not included) Compact Military tough-stand up to extreme elements. Folding handles for easy storing or hanging. Lights up an entire room and be seen from over 2 nautical miles away.

  Check out the rest of our Sears Deals here
How much easier can it be to save everyday?
Join our Facebook Groups to see more deals like these:
Couponing to Cut Your Grocery Bill
Couponing at Tops Markets
Couponing at Wegmans
Couponing at Save A Lot
Couponing the Dollar Stores
Couponing at Dollar Tree
Couponing at CVS, Walgreens and RiteAid
Couponing at Walmart, Target and Kmart
Sears and Kmart Steals & Deals
Printable CouponsForFree FB Group
Coupons.com Facebook Group
Freebies, Cheap Deals, Giveaways and Sweeps
Extreme Couponing Nationwide Deals
Hot Online Deals
---