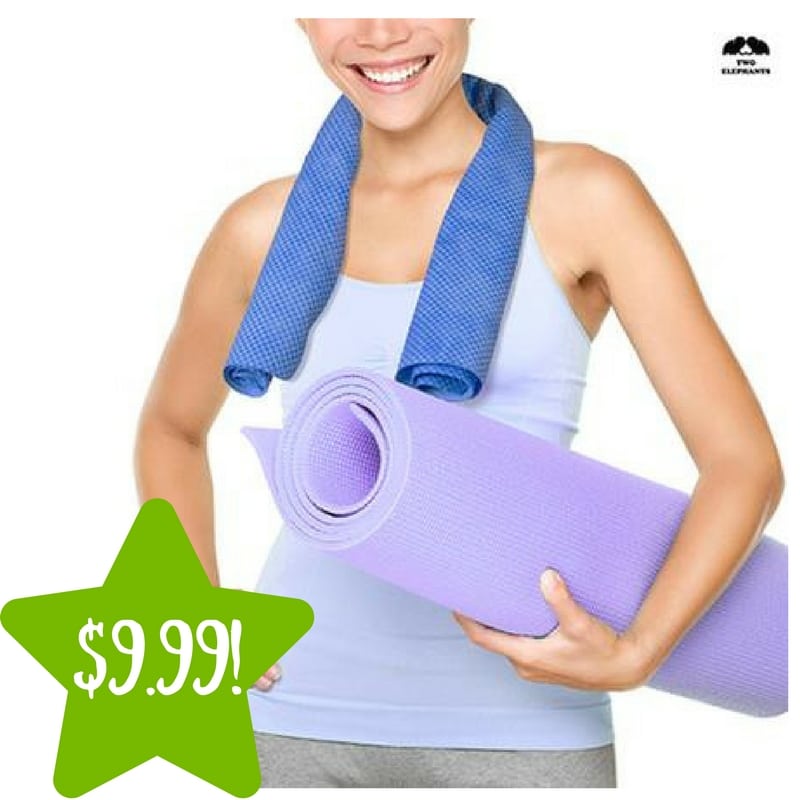 Kmart / National Stores / Online Deals / Shop Your Way Rewards / Stores
Check out the newest deal on Two Elephants XL Cooling Gym Towel at Kmart!
How to get the best values and deals at Kmart:
Become a Shop Your Way member here and choose me as your personal shopper. As your personal shopper I can help you find gifts, deals, share exclusive promotions, send you weekly coupons AND you can contact me directly through text and emails to help you shop!! Plus you'll get 3 months of FREE SYWR Max Shipping if you are a new Shop Your Way member!
Using your Shop Your Way Rewards Card:

 If shopping online make sure your member number is in your order. Must be scanned to get most deals/rewards at Kmart In store. Every 1,000 points is worth $1.00. These are easy to redeem – when you are checking out just say you'd like to pay with the rewards you have on your card. You do not have to use your points if you want to save them up
If you are enjoy working out, you will not want to miss this great deal! Right now Kmart has this handy Two Elephants XL Cooling Gym Towel for only $9.99! Plus you can get FREE shipping on orders over $4.
When you're working up a sweat, it's easy to get overheated. Once that happens, there's not much you can do to cool down, aside from jumping in an ice cold shower. Instead of shocking your body in that most unpleasant manner, we suggest you reach for this Two Elephants XL Cooling Gym Towel instead. This amazing towel is made from special fabric that inhibits evaporation when it's damp, channeling the gas back inside the fabric rather than letting it escape. This keeps the towel feeling very cool and dry to the touch. It's a great way to stay cool during workouts all year round, and also while traveling, on long car rides, on vacation, or while working up a sweat while hiking, biking, walking, and more. You'll love how easy it is to stay comfy and cool with this handy towel!
Two Elephants XL Cooling Gym Towel features:
Reusable cooling towel
No refrigeration needed
Machine washable
Eco-friendly
Chemical-free
Machine or hand wash, hang to dry
Comes with stay-fresh plastic container
Measures 31.5″ x 13.5″

  Check out the rest of our Kmart Steals and Deals here
How much easier can it be to save everyday?
Join our Facebook Groups to see more deals like these:
Couponing to Cut Your Grocery Bill
Couponing at Tops Markets
Couponing at Wegmans
Couponing at Save A Lot
Couponing the Dollar Stores
Couponing at Dollar Tree
Couponing at CVS, Walgreens and RiteAid
Couponing at Walmart, Target and Kmart
Sears and Kmart Steals & Deals
Printable CouponsForFree FB Group
Coupons.com Facebook Group
Freebies, Cheap Deals, Giveaways and Sweeps
Extreme Couponing Nationwide Deals
Hot Online Deals
---