Make sure to check out these Watch Coupons and Daily Deals for today 5/22 only!!
We come across some great Watches Coupons and Daily Deals on a daily basis. These items are usually overstocked and thus why they are marked down so low in price. Please note that while some are genuine Brand names, some may not be. Just make sure to check the detail on each link before purchasing to make sure you are getting what you want. These items are great for gifts and special occasions or just to treat yourself to something nice without breaking your bank account!
Check back everyday to see the newest Watch Coupons and Daily Deals.
Most of these deals are only available for one day and cannot be purchased after midnight of the day it is posted
1 Sale A Day: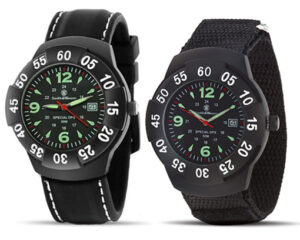 Smith & Wesson Special Ops Men's Watch!
List Price $69.99
Savings $52.00 (75%)
Price: $17.99
+ FREE SHIPPING
Topic: Watch Coupons and Daily Deals
Make sure to sign up for our Daily Newsletter here so you never miss a deal!
{ 0 comments }