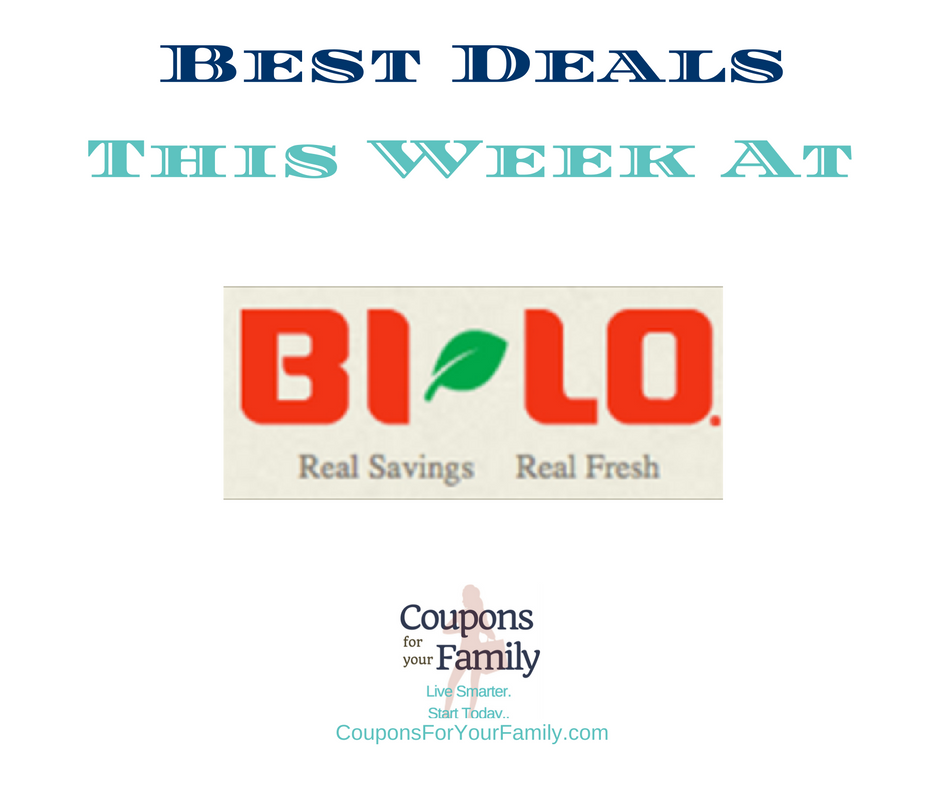 Couponing at Bi Lo and Best Deals / Grocery Stores / Stores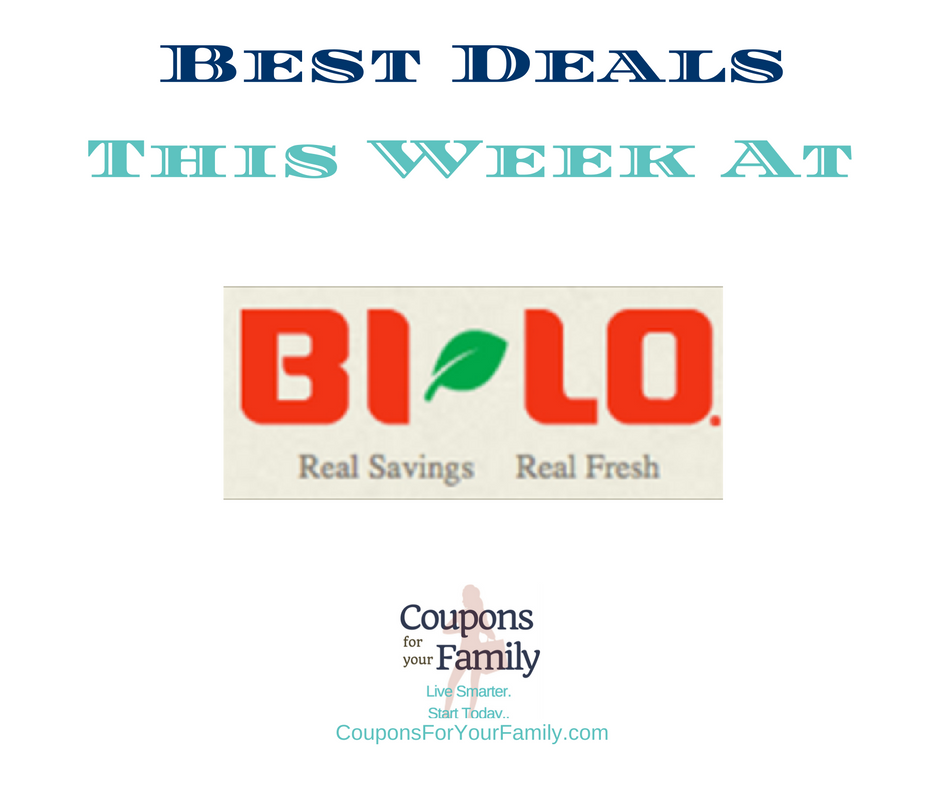 Check out the BILO Weekly Ad Coupons & Deals July 19 – 25
Every week, we publish the best BILO Weekly Ad coupon deals to help your family save money! Watch for this post every week showing the best deals and make sure to head over to see every weekly sale deal on the BILO Coupon Matchups page.
Quick Facts regarding these Bi-LO Weekly Ad Deals
– BILo Coupon Policy-Bi-Lo now accepts competitor coupons in addition to manufacturer coupons – see their full coupon policy
– BILO Bonus Card 
– Bi-Lo now uses eCoupons and Fuelperks. Go to the Bi-Lo site and sign in with your Bonuscard (you must be signed in to see this). You'll be able to load e-Coupons onto your card, as well as see how you're doing with FuelPerks.
-Bi-Lo doubles coupons up to $.60 (So $1.20) – but does not give overage
-Find a Bi-Lo Store near you and view the BILO Ad for your store here
Here are just the highlights of the BILO Weekly Ad for this week
Weekend Sale, July 22 & 23, 2017. Saturday and Sunday only.
Earn 3x Plenti Points on your total purchase July 19 – 25. Must activate offer. Earn 5x Plenti Points on Pet Purchases. Must activate offer.
2 Day Weekend Sale; Jul 22, Jul 23; Saturday, Sunday only
Pork, Spareribs, per lb – $1.77
Limit 2
Maruchan Yakisoba, 4 – 4.1 oz – $1.00
$1.00/3 Maruchan Yakisoba Products – 4-23-17 SS (exp. 07/31/17)
Final Price: $0.17
Buy 6; Use (2) $1.00/3; Includes: B1G1 pricing
Spaghettio's 15.6 – 15.8 oz – $1.00
B2G1 Campbell's SpaghettiO's Can – 7-9-17 SS; Maximum Value $1.20 (exp. 09/03/17)
Final Price: $0.50
Buy 2; Use (1) $1.00/2 coupon
Rice-A-Roni, 4.3 – 7.2 oz – $1.00
Out-of-Pocket Price: $0.50
Final Price: Free
Buy 1; Use (1) $0.25/1 Printable coupon; Includes: Checkout 51 rebate; Makes it FREE
Bounty Basic Paper Towels, 6 pk – $5.00
Final Price: $4.00
Buy 1; Use (1) $1.00/1 coupon
Chicken, Drumsticks, per lb – $0.99
Includes:Value Pack
Chicken, Thighs, per lb – $0.99
Includes: Value pack
---