---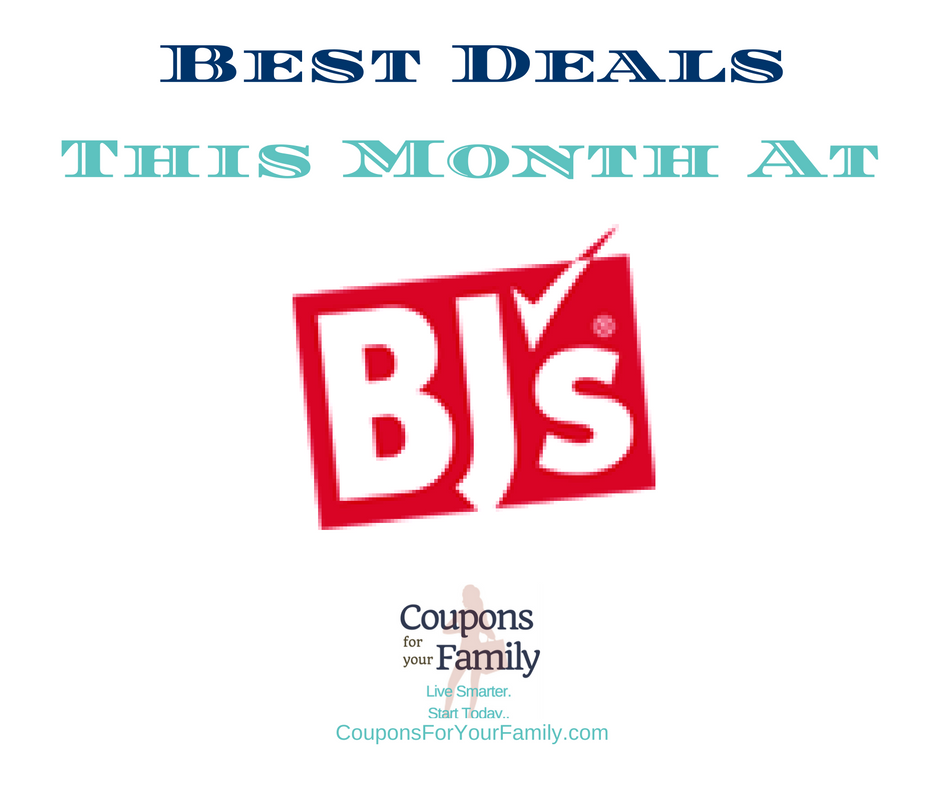 Couponing at BJs and Best Deals / National Stores / Stores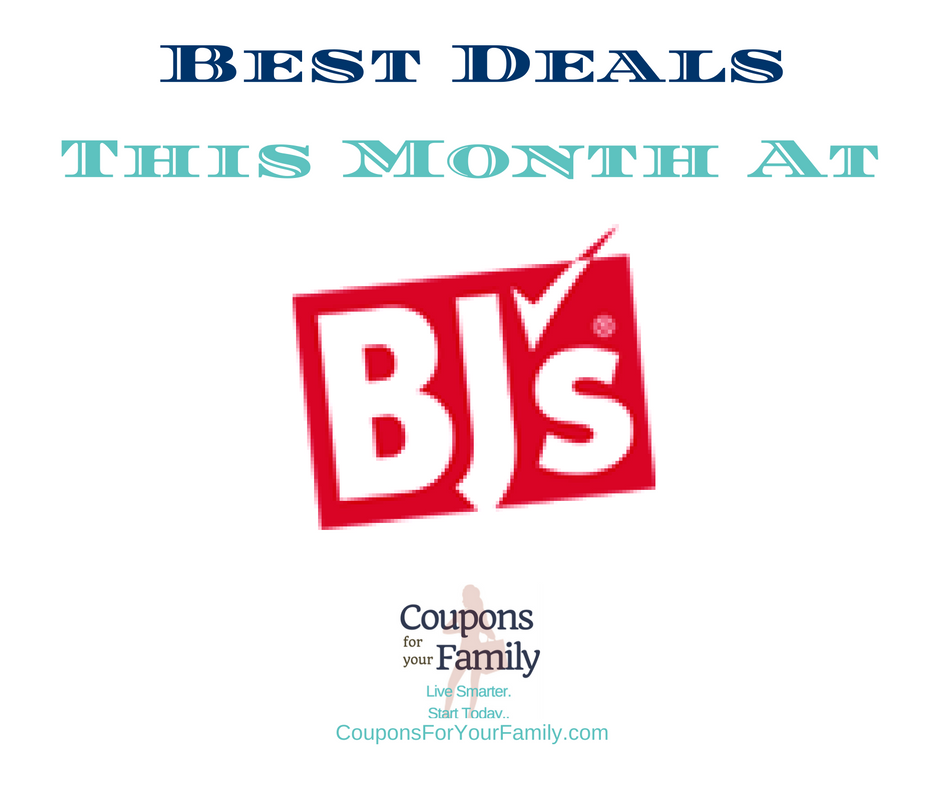 Here are this months BJs Wholesale Club Coupons & Deals Nov 29 – Dec 24
Buying in bulk at BJs Wholesale Club can save your family money! To save even more you can use manufacturer coupon and BJ's coupon on one item! You must be a BJs Club member to receive all of their lower prices. You can sign up to become a BJs member here
Did you know that BJ's has their very own version of BJ's Coupons.com coupons that can only be used at BJ's??
There are more than $2000 worth of savings to print here!!
Here is just the highlights of this months BJS Wholesale Club coupon matchups. Make sure to take a peek at the full BJ's Coupon matchups here
Products and Prices May Vary By Location
Products and prices may vary by location.
Desitin, 2 pk 16 oz – $9.99
$2.50/1 Johnson's Baby or Desitin BJ's Booklet Coupon
$2.00/2 Johnson's or Desitin Products – 11-6-16 SS; Excludes Johnson's, 1 – 4 oz and Desitin, 1 oz (exp. 01/01/17)
Final Price: $5.49
Buy 1; Use $2.00/2 Coupon; Includes Store Coupon
Capri Sun 100% Juice, 4 pk 40 ct – $9.99
$2.00/1 Capri Sun 100% Juice 40 ct BJ's Booklet Coupon
Final Price: $7.99
General Mills Cocoa Puffs, 36 oz – $5.99
$3.00/2 Boxes of Participating General Mills Cereal BJ's Booklet Coupon
$1.00/2 General Mills Big G Cereals; Includes Cheerios, Cinnamon Toast Crunch, Chex, Lucky Charms, Cocoa Puffs, Trix, Reese's Puffs, Fiber One, Cookie Crisp, Golden Grahams, Kix, Total, Wheaties, Dora the Explorer, Oatmeal Crisp, Raisin Nut Bran, Basic 4, Tiny Toast, or Star Wars Only
$1.00/2 General Mills Big G Cereals; Includes Cheerios, Cinnamon Toast Crunch, Chex, Lucky Charms, Cocoa Puffs, Trix, Reese's Puffs, Fiber One, Cookie Crisp, Golden Grahams, Kix, Total, Wheaties, Dora the Explorer, Oatmeal Crisp, Raisin Nut Bran, Basic 4, Tiny Toast, or Star Wars Only
$1.00/2 General Mills Big G Cereals – SavingStar eCoupon; Includes Cheerios, Cinnamon Toast Crunch, Chex, Lucky Charms, Cocoa Puffs, Trix, Reese's Puffs, Fiber One, Cookie Crisp, Golden Grahams, Kix, Total, Wheaties, Dora the Explorer, Oatmeal Crisp, Raisin Nut Bran, Basic 4, Tiny Toast, or Star Wars Only (exp. 12/30/16)

$1.00/3 General Mills Big G Cereals – 11-13-16 SS (exp. 12/24/16)

$1.00/3 General Mills Big G Cereals – 12-4-16 SS (exp. 01/14/17)
Out-of-Pocket Price: $3.99
Final Price: $3.49
Buy 2; Use $1.00/2 Coupon; Submit for Rebate; Includes Store Coupon
Back to Nature Nantucket Blend Trail Mix, 22 oz – $9.99
$3.00/1 Back to Nature Nantucket Blend, 22 oz BJ's Booklet Coupon
Final Price: $5.99
Buy 1; Use $1.00/1 Coupon; Includes Store Coupon
Wonderful Lightly Salted Pistachios, 32 oz – $15.99
$2.00/1 Wonderful Pistatios BJ's Booklet Coupon
$0.50/1 Wonderful In-Shell Pistachios – 12-4-16 SS; Includes 4.5 oz or Larger Only; DND (exp. 02/26/17)

$0.50/1 Wonderful Pistachios Product – 11-6-16 SS; Includes 4.5 oz or Larger Only (exp. 01/06/17)

$0.50/1 Wonderful Shelled Pistachios – 12-4-16 SS; Includes 5 oz or Larger Only (exp. 02/06/17)
Final Price: $13.49
Buy 1; Use $0.50/1 Coupon; Includes Store Coupon
Barber Foods Stuffed Chicken Breasts, 36 oz – $11.99
$2.50/1 Barber Foods $2.50/1 BJ's Booklet Coupon
$2.00/2 Barber Foods Products – 10-9-16 SS (exp. 12/09/16)
Final Price: $7.49
Buy 1; Use $1.00/1 Coupon; Includes Store Coupon
Skintimate Shaving Gel, 3 pk – $7.99
$2.00/1 Edge or Skintimate Shave Gel BJ's Booklet Coupon
$1.00/1 Schick Hydro, Edge, or Skintimate Shave Gel – 11-13-16 SS; Excludes 2.75 oz (exp. 12/04/16)

$1.00/1 Schick, Edge, or Skintimate Shave Gel – 12-4-16 SS; Excludes 2.75 oz (exp. 12/25/16)
Final Price: $2.99
Buy 1; Use (3) $1.00/1 Coupon; Includes Store Coupon
Frigo Cheese Heads Light Sting Cheese, 36 ct – $6.99
$1.50/1 Frigo Cheeseheads Light String Cheese BJ's Booklet Coupon
Final Price: $4.99
Buy 1; Use $0.50/1 Coupon; Includes Store Coupon
I Can't Believe It's Not Butter, 2 pk 30 oz – $6.99
$1.50/1 I Can't Believe It's Not Butter 2 pk 30 oz BJ's Booklet Coupon
$0.50/1 I Can't Believe It's Not Butter! Product – 11-6-16 RP; Includes 15 oz or Larger Only; Excludes Trial and Travel Size; Maximum of 2 Identical Coupons In Same Shopping Trip (exp. 12/04/16)
Final Price: $3.95
Buy 1; Use $0.55/1 Coupon; Includes Store Coupon
Sargento Cheese Strings, 24 ct – $6.99
$2.50/1 Sargento Item BJ's Booklet Coupon
$1.00/1 Sargento Snack Bites – 10-16-16 SS (exp. 12/10/16)
Final Price: $3.49
Buy 1; Use $1.00/1 Coupon; Includes Store Coupon